I wanted to add my own 'Season's Greetings' and to thank MAC and Bambang for sharing their beautiful cloths with us. I also want to thank everyone who has contributed to the forum over the past year - thank you all
very
much!
I am sharing a beautiful Batak ikat cloth with you. It is fragile - it would be beyond my ability to afford if it were not in a less than perfect state. The main photo does not do justice to the glory of the colours. Sandra Niessen has identified it as somewhere between a
Jobit
and a
Runjat
The dealer that I bought it from was told when he bought it in N Sumatra that the cloth was given to a grandfather on the birth of his (first) grandson.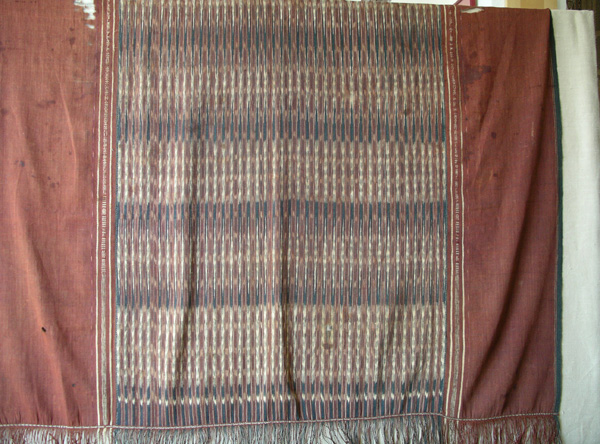 Here is a detail of the ikat (also showing some very fine supplementary warp down the left hand side of the image: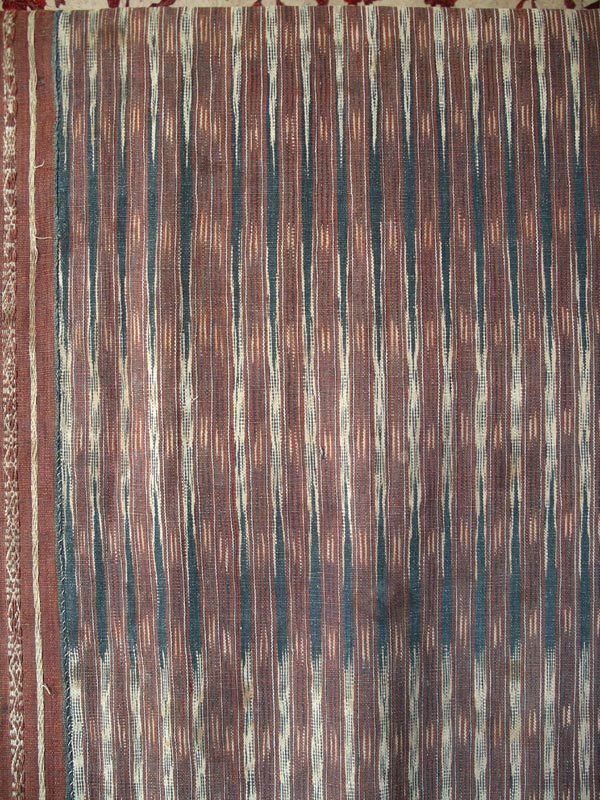 In Sandra's 'Legacy in cloth: Batak textiles of Indonesia' on page 158 she shows an image of a similar cloth - a
runjat
- being worn by a leader in the early 20th century, possibly in the Silindung valley.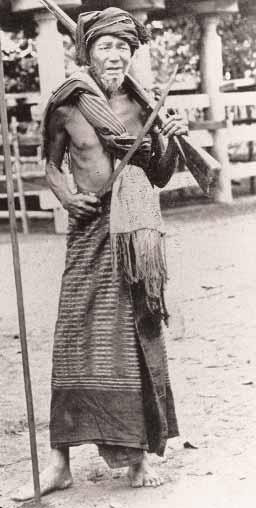 Quote:
fig. sr 6.7 A Batak leader.
Early twentieth century. Photoarchives VEM 203–0195

The rugged appearance of this man contrasts with the tidiness of the men associated with the Church (see other illustrations in this chapter). It is not known where this photograph was taken but the clothing combination could have been found in Toba Silindung. He is wearing a RUNJAT Cat 6.10 hipcloth, and his shouldercloth is a RAGIDUP Cat 7.1
May we get to share many beautiful textiles in 2015 and to extend our knowledge and understanding of them, their makers and the culture within which they are based.
_________________
Pamela
http://www.tribaltextiles.info
on-line tribal textiles resource